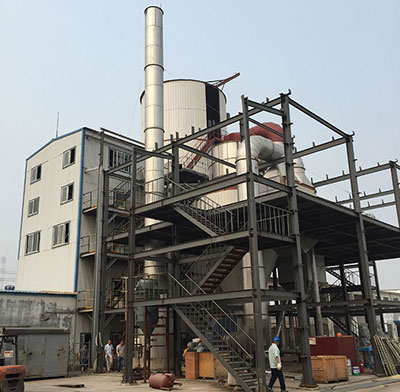 JIANGSU XIANDAO DRYING SCI-TECH. CO., LTD. is a joint stock enterprise focusing on the research, development, design and manufacturing of spray dryers and fluid bed dryers. The main products can be divided into spray dyer, granulating machinery, extraction line etc. The company predecessor is Wujin Far East drying equipment factory which is established in 1965.
Read More
In 2018, Jiangsu Xiandao was certified by the latest CU-TR (the original name is GOST certificates) so that it can be exported to Russia which widen the road of exporting to overseas markets.
In 2017, Jiangsu Xiandao was certified by CE according to the latest standard.
In 2012, we learnt the technique of horizontal spray drying machine from America and improved it. Then we accomplished the design, manufacture, install and debug of the testing machine.
Read More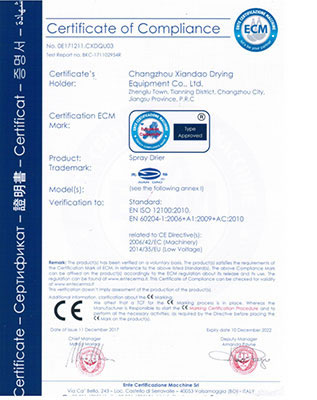 Jiangsu Xiandao has been certified by ISO9000(2015 Version), ISO14001(2015 Version), CE, CU-TR etc. And the drying machines are sold to different countries such as America, Japan, Australia, Korea, Malaysia, India etc.
Read More